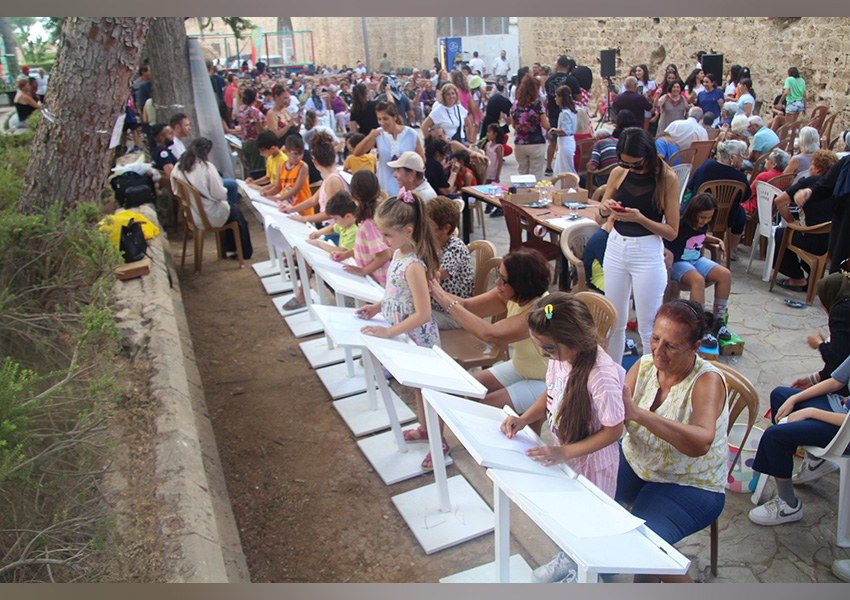 FAMAGUSTA WALLED CITY WITNESSED THE JOYFUL MEETING OF YOUNG AND OLD GENERATIONS
On October 1st, on the occasion of International Day of Older Persons, the event
"Generations Meet, Have Fun Together" organized in collaboration between Famagusta
Municipality and the Association of Elderly Rights and Mental Health took place on
Saturday, September 30th, at 14:00, in the area between Othello Castle and the Sea Gate.
The historical location of Famagusta, the Second Spring Life Club members, witnessed the
enthusiastic celebration of the elderly and children. The event, which began with a folk
dance performance by the Famagusta Municipality Folk Dance Group Seniors Team under
the guidance of instructors Elhamiye Narçın Özmusa and Fırat Gürakansel, continued with a
poetic duel between the folk dance group and the elderly. In the event where fun music
accompanied the dance of the elderly and children, various entertaining games were
played, and various treats were offered.
Dr. Süleyman Uluçay, the Mayor of Famagusta Municipality, stated in his speech that
Famagusta Municipality had taken the lead in the establishment of the Second Spring Life
Club in the past, and now they were leading the event where our elders and children meet.
He expressed his gratitude to Simge Okburan and her team for organizing the event, to the
sponsors of the Association for Elderly Rights and Mental Health for providing food, and to
Gamabel company for providing beverages.
Hatice Jenkins, the President of the Association for Elderly Rights and Mental Health, stated
that they had come together to celebrate October 1st as World Elderly Day, and they
wanted to honor the elderly not just for one day but every day. She mentioned their efforts
to address the problems of the elderly and emphasized that they had members of all ages,
welcoming everyone to join them. She expressed that it was our elders who made us a part
of this society and that we owe them gratitude. Jenkins said, "Our elders need love, respect,
and care in the final stages of life. Let's never forget that." Jenkins thanked Mayor Uluçay for
his sensitivity and support, Simge Okburan, the Responsible of the Second Spring Life Club,
Suna Aygun, and their team, as well as Petek Pastanesi, Ekor, Kandilli Emek Fırını, Narin
Kurabiye, ATEŞ Kuruyemişleri, Çerçi Kuruyemişleri, and Melemendi Bakeri for providing food.
She also expressed her gratitude to Semral LTD for taking care of the refreshments.
Source: Famagusta Municipality